Hypnosis – Caring, Compassionate, Effective – Life Changing. Change your life by changing your thoughts in your subconscious mind. Effective change NOW.
Tags: Weight Management
Come meet Tamara for a FREE Consultation on losing weight with hypnosis by giving your subconscious mind suggestions to release the weight once and for all.
Tired of Yo Yo Dieting and Diet Fads That Don't Work
Hypnosis Works!
Hypnosis More Than Doubled Average Weight Loss
Kirsch, Irving (1996). Hypnotic enhancement of cognitive-behavioral weight loss treatments--Another meta-reanalysis. Journal of Consulting and Clinical Psychology, 64 (3), 517-519.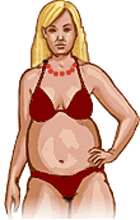 Hypnosis Subjects Lost More Weight Than 90% of Others and Kept it Off
University of Connecticut, Storrs Allison DB, Faith MS. Hypnosis as an adjunct to cognitive-behavioral psychotherapy for obesity: a meta-analytic reappraisal. J Consult Clin Psychol. 1996;64(3):513-516.



LOCATION:
Tampa, St. Petersburg
PHONE:
727-452-5630 or 813-200-4220
WEBSITE:
http://www.tampahypnotist.com
Tamara is a Certified Hypnosis and Weight Loss Specialist by the American Hypnosis Association
In order to personalize your Weight Management hypnosis program, we invite you to come in and answer some questions and visit our office located conveniently in St. Petersburg. Your FREE WEIGHT LOSS HYPNOSIS CONSULTATION will last approximately 30 minutes or more. At your Free Hypnosis Consultation we will answer all of your questions. There is no pressure or obligation at all. We will explain how hypnosis is right for you. The screening lasts about 30 minutes, and is both fun and educational.